Egg Into Bird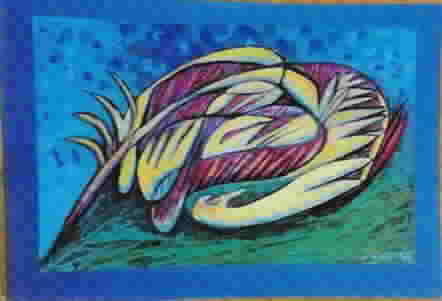 Painting by Jeffery Lies,
Oxford, England
---
CJC Site Menu
View/Download Lectures & Papers
Most items are either Windows Media streaming videos or Powerpoint Producer presentations intended for broadband connections (at least Cable/DSL speeds). To play these videos/presentations, you'll need Windows Media Player. To get the latest, go to www.microsoft.com. Viewing is free and open to the general public.
---
Index of Lecture Categories

(Click on selection to view list of lectures)