Psychoanalytic Training at the CJC
---
CJC Site Menu
Psychoanalytic Training
The Carter-Jenkins Center (CJC) offers unique training programs in child, adolescent, and adult psychoanalysis that focus on the in-depth understanding of individual development, behavior and cultural phenomena. Based on the belief that psychoanalysis is the most comprehensive method for understanding the development of the mind and human relationships, CJC offers an intensive and innovative psychoanalytic educational experience that encourages active participation and exchange of experience, insight and ideas with our international community of child and adult psychoanalysts. The international faculty that participate in educational programs at CJC are dedicated to the pursuit and sharing of psychoanalytic knowledge and to clinical excellence.
Although The Carter-Jenkins Center is an independent and free standing organization, the training programs in child, adolescent and adult psychoanalysis have been organized by child and adult psychoanalysts who are active members of The American Psychoanalytic Association and/or The International Psychoanalytic Association. Training requirements exceed standards established by the International Psychoanalytic Association.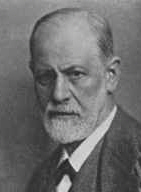 Our psychoanalytic training programs are based on the theoretical and clinical discoveries of Sigmund Freud and emphasize the evolving and enduring nature of psychoanalysis. Approaching the study of psychoanalysis historically, the program of study covers the evolution of theory and practice from Freud's pioneering discoveries through contemporary psychoanalytic contributors. A developmental framework is integrated in our training program in order to provide a complete educational experience. The program of study consists of the personal analysis, the conduct of analyses under the consultation of a senior psychoanalyst, systematic observations of infants/young children and four/five years of small group seminars.
The training programs are organized to encourage active participation and exploration of different points of view among candidates and faculty. They are designed to prepare qualified applicants to apply their knowledge in their clinical practice of psychoanalysis and in the application of psychoanalytic principles to current issues relevant to contemporary society. The course of study equips candidates with specialized knowledge and skills that can be applied in clinical and non-clinical settings, encourages informed and independent thinking and fosters a learning process that will continue throughout life.
---